Aleathon Runners present their collection to BRWR Co-Chair Margaret Evans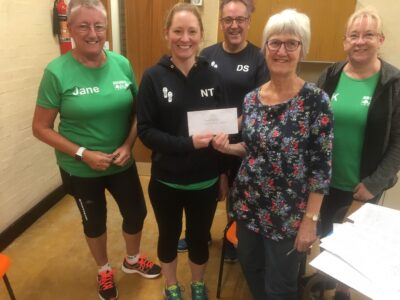 Every year, hardened athletes from the RunSanders and Avoncroft Hurriers run groups take part in an Aleathon for charity. Starting at the Ewe and Lamb, they run to the Queens Head, then along the canal to the Navigation Inn, then the Boat and Railway, then back up the hill along Brickhouse Lane to the Ewe and Lamb, stopping at each pub for some refreshment. This year, they raised £66. Their chosen charity was BRWR, which helps Syrian refugees, brought here under the government's Vulnerable Persons Relocation Scheme (VPRS), to settle into their new homes and the local community. Run Group leader Natasha Tandy said "We're a local run group and we want to support local charities".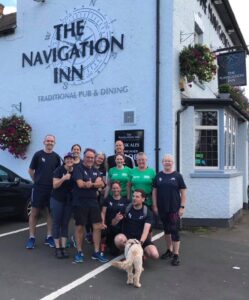 Many thanks to Tash and her groups.
Donation much appreciated.