People may wonder about Refugees' journeys here and want to read more. Why do they come? And what happens after they have arrived – are they integrated as successful citizens?  There is a range of books and articles about successful refugees who have either written books themselves or have been interviewed and written about in the National Press – mainly The Guardian – which are very interesting, gripping and informative.
For instance in the Sunday (9/10/22) Observer Review Section there is the story of 2 Syrian young women swimmers, interviewed by Alice O'Keeffe. The swimming prowess of the young Syrian sisters, Yusra and Sara Mardini helped their sinking refugee boat crammed with 16 other people, to arrive safely in Greece in 2015. They volunteered to swim alongside the boat which was leaking and overloaded in order to reduce the weight. They were trained swimmers and swam alongside for 3 hours, so it did not sink with their extra weight.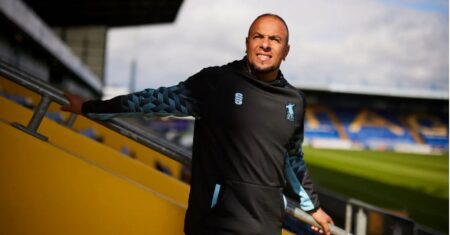 Among books written by refugees is 'The Lightless Sky: My journey to safety as a child refugee' by Gulwali Passarlay, with Nadine Ghouri (2015).  In it he describes his life before fleeing Afghanistan, interestingly describing the traditional imperious men's attitude to women. He was forced to escape from Taliban violence and outlines the terrifying survival journey on his own aged only 12, having been separated from his brother, and in the hands of ruthless people smugglers. When he eventually arrived here traumatised, his age (13) was not believed by the police, nor our social services. He has since gained a Master's degree, and carried the Olympic torch in 2012 for his new city. He uses the media and his writing to campaign and advocate for refugee awareness and empowerment.
'The Beekeeper of Aleppo' by Christy Lefteri  (2019) is written from a true story heard by Christy the daughter of Cypriot Refugees, who worked as a volunteer at a Unicef supported refugee centre in Athens. Again it is an excellent and moving read.
A Chef from Damascus Imad Alarnab was written about in the Observer magazine on 20/06/2021 by Jay Rayner.  He fled here in 2015 leaving his family (who he sent for later) and came via Calais where he slept on some church steps for 64 days, and cooked for other refugees. He has now set up his own successful restaurant – The Syrian Kitchen on Carnaby Street in London.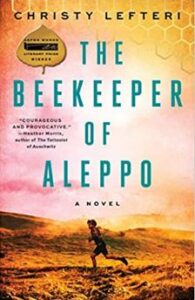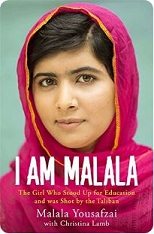 I guess most people will know about Malala Yousafzai (Observer Magazine 14/08/2014) who on her way to school, aged 15, was shot by the Taliban. They had hunted her down for speaking out about the education of girls in Pakistan. Since her escape and recovery here, she has travelled the world campaigning for education rights for women. She has also written her autobiography, 'I am Malala' (2013)
As long ago as 2016 there was an article about a physically disabled highly intelligent woman, Nujeen Mustafa who, aged 15 fled Syria in a wheelchair to Germany (Guardian Tuesday 20.09.2016) to escape from ISIS.  In this account she states her ambition that she wants to be an astronaut. She has written a book 'Nujeen' (2016) with Christina Lamb and lives in Germany.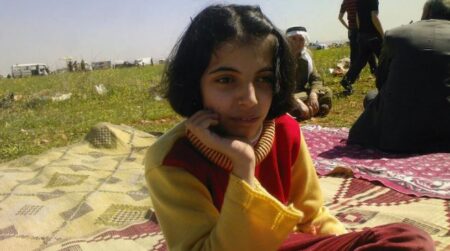 And what about the volunteers and activists who try and help refugees on their journeys, or support them as residents here? Sue Clayton (2020)  'The New Internationalists: Activist Volunteers in the European Refugee Crisis' has researched our stories and some of our BRWR volunteers have contributed to this. Turn to page 321 to read about BRWR Refujuice!